Our Government Services Division is ready to tackle your next project or RFP...
Government Grade Delivery. Krystal Klean knows what it takes to deliver projects safely, on time and within budget. For almost two decades Krystal Klean has been cleaning, sealing and painting some of the largest complexes in the Southeast.
From the US Navy to the Duval School District we're experienced and proven throughout the United States.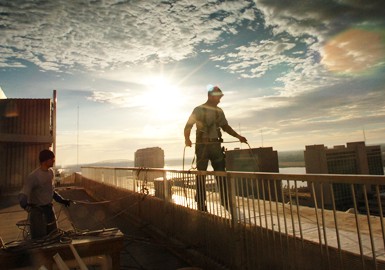 Vetted team members and total transparency are all part of the Krystal Klean ethos.
Night Services & Emergency Response
Emergency response, night work and rapid mobilization are all things we're familiar with. Give us a call and our crews will be there.
Our state-of-the art equipment includes an on-site water filtration plant, custom trucks and pressure washing rigs as well as the tools, lifts, ropes and everything else needed to deliver a safe job.
Transparent & Accountable
We adhere to the strictest safety practices and lead the industry in technology and training. And we're proud members of some of the best organizations around.